Beautify Your Home with High-Quality and Energy-Efficient Windows!
When it comes to windows, you are spoilt for choice and that makes it fantastic, as you can easily go through your budget, style, preference, home décor and overall house functionality, and accordingly opt for the best window that suits your residential area. Here are some of the styles of windows available at Glendale Window Replacement Experts that will help make your widow selection easier.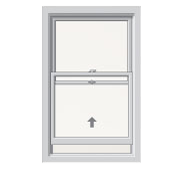 Single Hung Window
With one moving panel that glides up and down vertically and one fixed panel, single hung windows make it easy for natural light to enter into a small room. It also goes well in the areas of your house where there are space constraints and as a result you cannot install big windows.
If you are thinking about replacing your former windows with a new single hung window, our professionals at Glendale Window Replacement Experts will offer you some amazing ideas on how to go about with the same.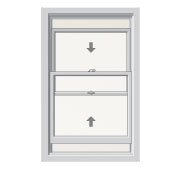 Double Hung Window
As the name suggests, double hung windows come with two moving panels. Both of these panels move up and down vertically. These windows are great for letting in sunlight and ventilating the room.
Glendale Window Replacement Experts will offer you the best and most resilient double hung windows that are long lasting, glide vertically in a smooth manner and lock securely.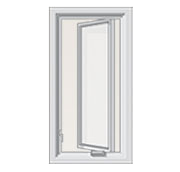 Casement Window
With features that function like a French door, casement windows swing open and shut on a fixed hinge and can open wide enough to give you the feeling that the entire scenery outside is indoors. These windows are great when they are wide open and so are ideal for houses that experience prolonged months of good weather.
In case you need further alternatives, want to know about the latest designs or need help with the installation process, you can get in touch with our professionals at Glendale Window Replacement Experts. Our replacements are strong, resilient and aesthetic-looking. You will love how efficiently we go about in handling the replacements.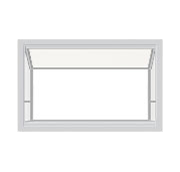 Garden Window
You have to check out garden windows, if you are high on fashion, have an innate style and love things out-of-the-box. Garden windows are different from other windows that you have in your home. These windows tend to protrude outwards. This helps to give you a wide ledge inside that you can use efficiently. You can decorate the ledge with pots, plants, flowers and even books. These windows also give you an extension of the room into the outdoors.
With garden windows, you can customize the look and feel of your house and when these windows are decorated smartly it appeals to the eyes from the interior as well as the exterior of the house. If you like, you can even erect a small window seat where you can leisurely read a book during your free time.
The highly trained and qualified professionals at Glendale Window Replacement Experts are happy to offer you tips and advice so that your garden windows are transformed into the stunners they are meant to be. Try us out and you will not be disappointed.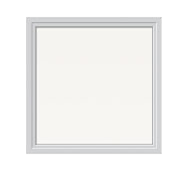 Picture Window
Picture windows are generally fixed on a wall and other than giving you an amazing, unhampered view of the surroundings outside, are also masterpieces of beauty in their own right. These windows are undoubtedly one of the grandest window constructions ever designed.
Mostly all of these windows come with a single fixed piece of plain glass and so look perfect at that area of your house that offers you the best panoramic view. Depending on your preference, you can either get a line of a few small picture windows next to one another or opt for one big picture window in a room or parlor. This way, while sitting in the comfort of your home, you can admire your garden and watch the birds and other wildlife enjoying themselves in the lush greenery.
Glendale Window Replacement Experts can perfectly assist you in choosing the most suitable length and breadth for your picture window. We can even provide you with a variety of wood finishes so that you can select one that matches the décor of the room and fits into your budget and style.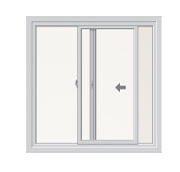 Sliding Window
Sliding windows come with two panels, out of which one is fixed and the other one is moving. You can even choose sliding windows that consist of two moving panels or more than two moving panels so that you are left with a wider window. The good thing about these windows is that they work well in houses that come with space constraints.
If you want to replace your old windows or need to install new windows, Glendale Window Replacement Experts is happy to lend a helping hand and execute your plan perfectly.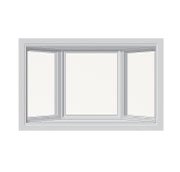 Bay Window
In order to give the illusion of an enlarged room, bay windows come with bays and bows that extend outward. You can so get a breathtaking view of the garden outdoors as the glass on the sides, top and bottom extend outwards.
If you are thinking about installing a bay window at the most favorite area of your house, our professionals at Glendale Window Replacement Experts will be very helpful in guiding and advising you so that you can install a bay window that suits your needs without compromising on functionality.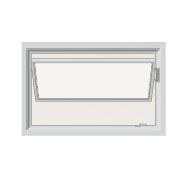 Awning Window
An awning window is the best style of window for your house if you reside in a place where the weather constantly fluctuates between warm temperatures and rainfall. An awning window hinges at the top and opens out just as an awning would. These allow you to relax and enjoy the cool breeze without the mess and hassle of the pouring rain. They can be a bit difficult to install but Glendale Window Replacement Experts will make sure the window-fitting is carried out in a professional and proficient manner.