Beautify Your Home with High-Quality and Energy-Efficient Windows!
At Glendale Window Replacement Experts, our professionals depend on some of the most prolific manufacturers so that you never have a thing to complain about. We place high importance on quality and steadfastness and that is what the following manufacturers deliver.
Milgard Windows & Doors
Milgard Windows & Doors are vertically integrated window and patio door manufacturers that keep quality at top priority. To ensure each and every product they offer is absolutely flawless they make their own insulated glass units, fiber glass frames and vinyl components. They lay special focus on the vinyl compound formation to make sure it endures the most drastic of weather conditions. The Milgard vinyl plant is situated in Tacoma.


Anlin Window Systems
With its own brand of French doors and vinyl patio doors, Anlin produces high quality, energy-enhanced products that are low on maintenance, offer superior functionality, an amazing appearance and the best warranty in the business. So when you choose Anlin Window Systems for window and doors replacement, you get to enjoy the best of both worlds — comfort of low maintenance and good savings with energy efficient vinyl.
Pella Impervia
You can depend on Pella Impervia for top class windows and doors for installation, remodeling and replacement projects. The renowned manufacturer offers an extensive and impressive range of categories and styles so no matter what your preference or budget, you can surely count on Pella Impervia to fulfill your residential and commercial needs with ease.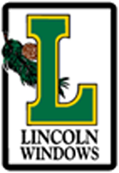 Lincoln Windows
With over 68 years of manufacturing experience to its credit, Lincoln Windows build windows and patio doors that appeal to the eyes and senses, are superb in quality and offer outstanding performance. Happy home owners in Glendale can vouch for the fact that Lincoln Windows are good at what they do.
Ply Gem Windows
Ply Gem Windows look at things from a customer's perspective and offer an extensive collection of windows and doors that are as efficient as they are glamorous. This is why the windows and patio doors manufactured from Ply Gem Windows give you a stunning look from the inside and outside.


Simonton Windows & Doors
Brought to life in the year 1946, Simonton Windows and Doors are successful ever since. The Simonton family is reckoned as the pioneering manufacturer of high quality aluminum windows and doors. They have constantly improved and upgraded their technology to come up with functional and artistically beautiful doors and windows. Some of their most recognized products include Thermo Boss, a novel triple-track storm window and Energy Cap.
JT Windows
With an interesting line of wooden windows and doors, JT Windows offer high standard windows and doors that come in stunning shapes and sizes. JT Windows prefers the use of Douglas Fir in all their windows. They have an extensive catalogue of window styles that includes creative choices such as elliptical, oval, arches and rounded edge windows. They also offer unmatched window designs in double hungs, sliders and casement windows that are sure to leave you spellbound and mesmerized by their looks and their functionality.


El & El Wood Products
Having been around for last 45 years, El & El Wood Products is known to offer the best in quality windows and doors along with excellent customer service. The company is committed to follow its operating philosophy of never compromising on quality and to keep the customers first.